What groups do you miss? We all have groups that we enjoyed that have come off the road or retired. I'm sure we could all list obvious ones who were at the top of the industry or our favorite lineups of current groups from decades ago. But I'm interested in knowing what groups did you enjoy that maybe weren't the most popular or chart toppers, but that you just enjoyed their music.
Here are some of mine: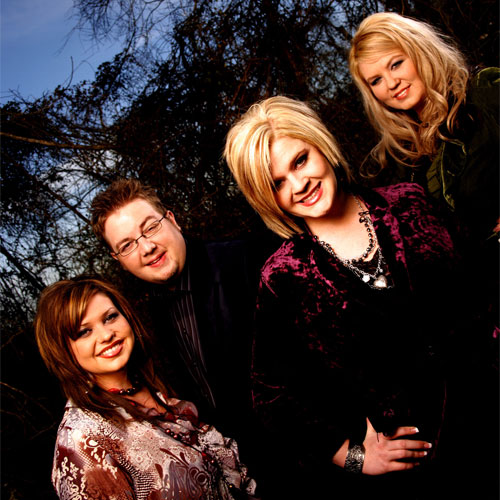 TK & McRae - I mentioned this group in
a post
a couple of weeks ago. I really enjoyed this merger of the McRaes and First Love which lasted from early 2007 until that December. The group was made up of Annie McRae, Amanda Till and Troy and Katy Peach.
When He Said Live
was the group's only project of original songs. I think this was a great album, and still listen to it from time to time. They also put out a favorites project. With the incredible vocals of Katy Peach, strong harmonies and the writing of Annie McRae, it made for a great combination in my opinion.
Crossway - The first time I saw this group was with the lineup of Matt McFarland, Paul Smith, Matt Rogers and Chris Weaver. Later on, the group became a trio and eventually a duo with just Matt McFarland and Paul Smith remaining. I have both of their latest projects, This I Know and A Beautiful Thing, both strong albums in my opinion. They came out with a single of "Unfailing Love" as a duo but never completed the album as a duo. It seems that Matt McFarland has put out a country CD lately. This group had a lot of promise when they first came out to be one of the next leading groups. Crossway had a strong, more progressive sound that I think really stood out from other groups in the industry.
Chosen Few - If you haven't figured it out, I have a strong love for Branson along with southern gospel. Growing up in Arkansas, Branson was always a popular destination for vacation or even a short weekend trip. Chosen Few was the in-house gospel quartet for Silver Dollar City from the 1990s until 2001. While Chosen Few may have never made big waves in the industry, they were the group that really started my love for southern gospel. The group consisted of Scott Fraker, Brian Arnold and brothers, Ashley and Casey Ellison. The group had several strong points: the 4.5 octave vocal range of bass singer Scott, great song writing skills of Brian and strong family blend of Ashley and Casey.
Let Go and Let God
was the group's last project and probably their best. In 2001, Chosen Few decided to leave Silver Dollar City to tour full-time. Ultimately, in 2005, the group decided to come off the road. Brian Arnold has a solo ministry and can still be seen performing with his daughters at Silver Dollar City from time to time. Scott Fraker is also still singing at the Pierce Arrow Theater in Branson. They did get together this past November for a
20-year anniversary celebration concert
. Chosen Few had a great sound and blend together that is definitely missed!
What about you? What groups did you enjoy that are no longer touring that weren't necessarily the most popular, chart-toppers or industry leaders, but you just enjoyed their music? Would love to hear what you think!